Users can view information about themselves (some they can edit, some they can't) through their My Elentra ME Profile.
Click on the user icon in the top right.

When making any changes **** to their profile, users must click 'Save Profile' when complete.
Users will see their personal information first when they access their profile. By default they can't change their primary e-mail, but they can update their other contact information like phone, address, and office hours.
Enabled by an optional database setting (profile_pronoun_edit_enabled), Elentra can allow users to enter their preferred personal pronoun. This information will display to staff:admin users who have access to Admin > Manage Users but does not currently display other places in the Elentra platform.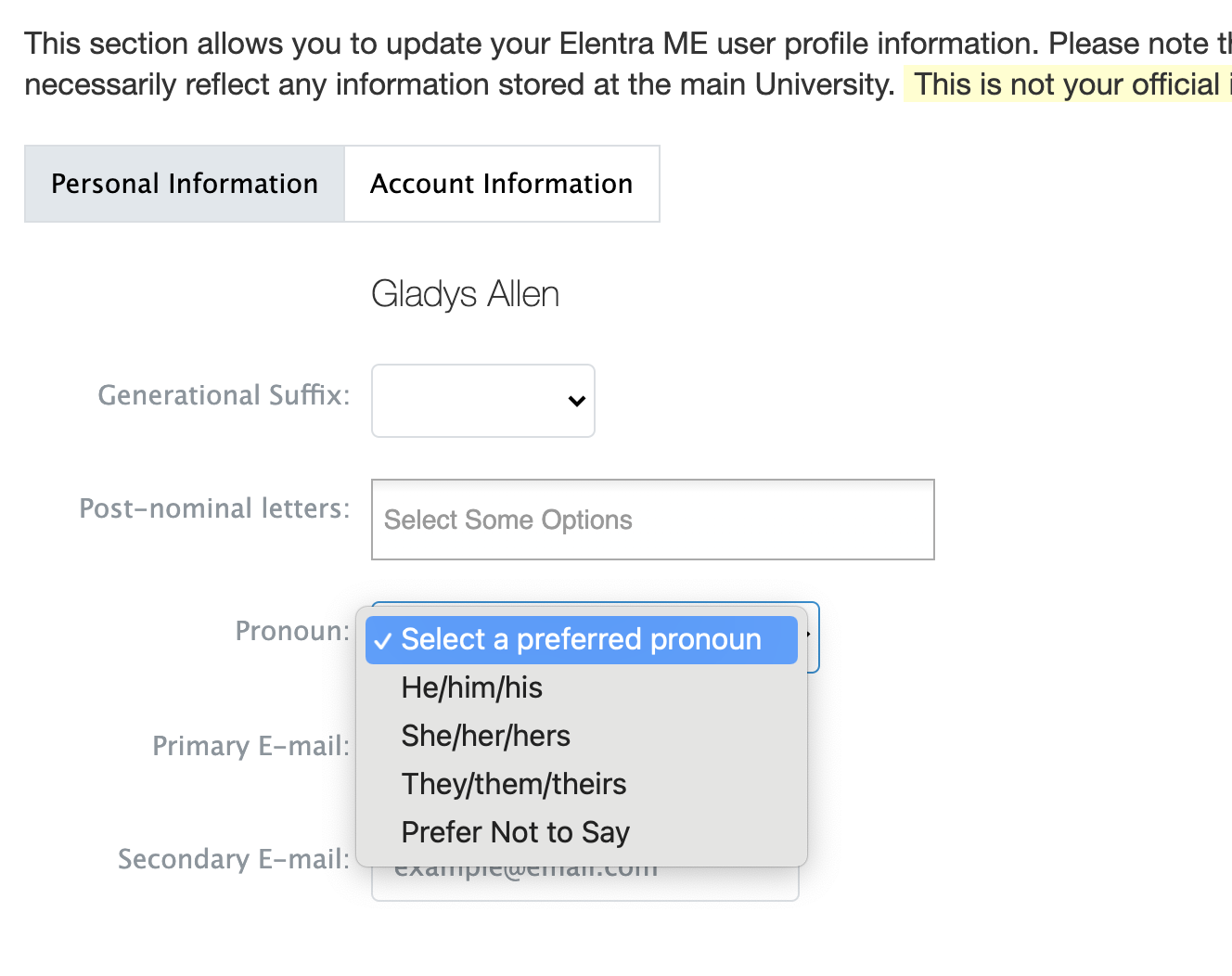 User entering their own personal pronoun information
The pronoun selections available are stored in a database table and can be changed by a developer to suit the requirements of a specific installation.
Note that an additional database setting (profile_pronoun_edit) must be enabled to use this feature (that setting will allow staff:admin users who have access to Admin > Manage Users to also input or update information about a users pronoun). More information about the admin tool is in the User Management help section.
If a faculty user provides office hours information, it most typically displays in People Search results and and under the Course Director information on a course website (assuming the user is a course director).
User photos appear through out Elentra. Some examples include in People Search and when triggering or completing Assessment and Evaluation forms.

Photo used in sample People Search results

Photos used in Assessment and Evaluation
Administrators can upload official photos for users but users may also upload their own photo.
Hover over the empty photo spot and click Upload Photo to add a photo.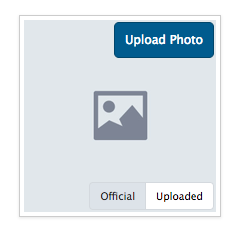 Viewing the non-existent uploaded photo
Note that users can toggle between the official and uploaded photos to view the two photos they might have on file.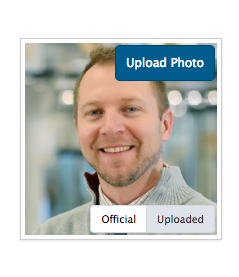 Viewing the official photo
A user can't delete his or her photo. They can upload a new photo to overwrite their existing uploaded photo.
Please note that if a user
does not
want his/her photo displayed in Elentra s/he can change his/her privacy settings in the user profile. If users select
Minimum Profile
their photos will be hidden from other users.
For faculty users, the Personal Information tab is where consent for video recording can be provided. Note that this can be a requirement to use the automated lecture capture tools in learning events.

Video capture consent checkbox
By default, the lecture capture tool requires faculty to consent to video capture. Organizations can optionally override this with a database setting (setting: capture_consent_enabled). If you wish to override the requirement for faculty to consent to video capture, speak to a developer about changing the setting.
Users can change their Elentra passwords here.
If users forget their passwords, they can be reset by clicking 'Forgot your password?' on the login page.
User PINs are applied when completing Assessment and Evaluation tasks if the learner has initiated an on-demand task to be completed and confirmed via PIN.
To set a PIN, users need to toggle from their Personal Information to Account Information.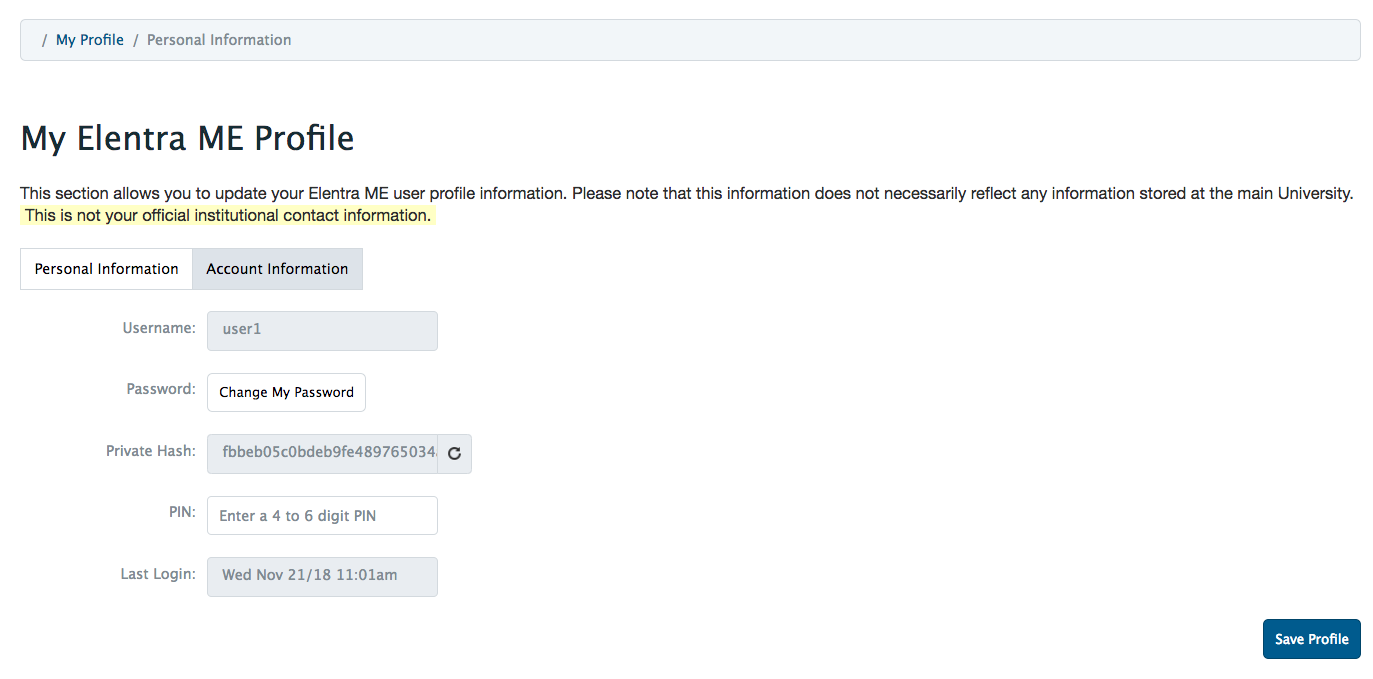 User interface for changing password and setting PIN
Click on name in dashboard header (to the left of the Logout button).

Click the 'Account Information' tab.

Viewing Extended Profile Tab
This tab will display if there is
user metadata
in place and at least one metadata category is set to 'Public Visible' so that the user can see it. This tab allows users to see information about them added to the system by an administrative user. (Currently users can't provide this information about themselves through the user interface.)

Viewing Department Specific Information Tab
This tab will appear if an organization has departments configured, the departments have added
Department Profile Fields
, and a specific user is associated with the department (via their user profile)
If a Department Profile Field is in use, users who are assigned to that department will see a spot to input information about themselves on their profile on the Department Specific Information tab (this information can also be input on the user's profile by an administrative user with access to Manage Users).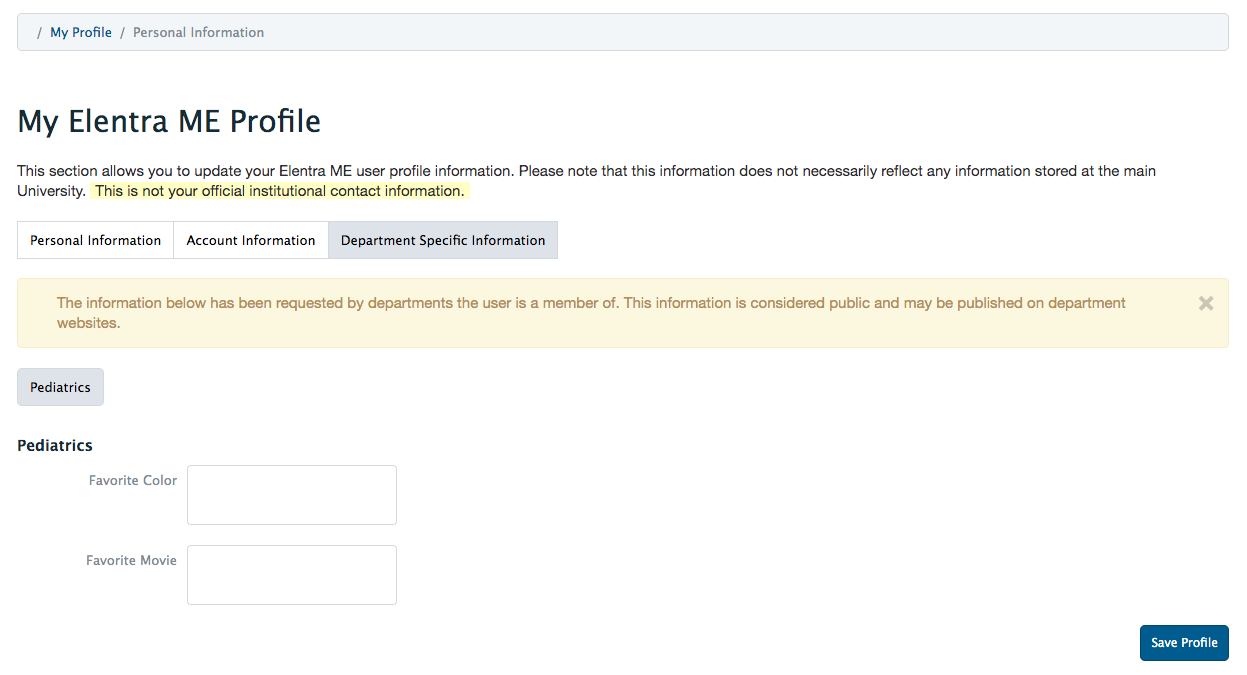 Entering information for the Pediatrics department
This tool is available to most users, except Faculty:Faculty who have read-only access. Note that it this tool is not just the storage of administrative assistant information; for example, it allows an administrator to act in the system under the identity of the faculty member. As a result, this feature should be used carefully.
Click the username badge to open the user profile.

Click 'My Admin Assistants'.

Type in the name of another user, and click on it.

Set access start and finish dates and times to limit when the admin. will be able to be masked as the faculty member. By default it will set access to for one week.

To remove an admin. assistant click the checkbox beside their name and click 'Remove Assistant'.
In this example a faculty member has granted three admin assistants access for different lengths of time.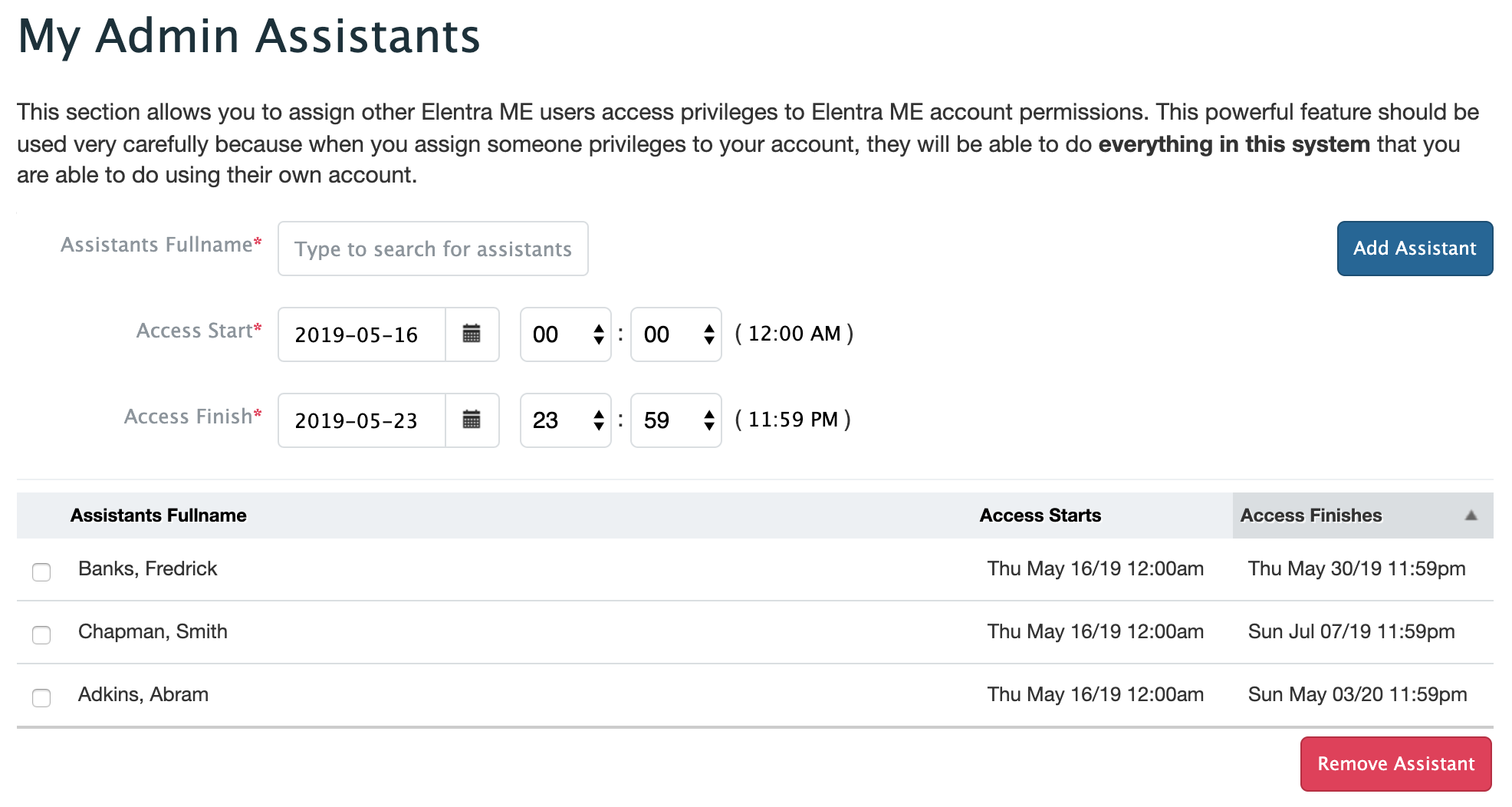 If faculty link their account with admin. assistants, the admin assistants will see a Permission Masks card on their sidebar and can select to use another id at any time during the active linkage.