The restricted days tool allows you to indicate days that are restricted within an organization. Once set up, users who try to schedule an event on one of these days when using the recurring event feature will receive a warning notifying them that something is a restricted day (users can ignore the warning and schedule an event anyway if desired).
Currently you must be a medtech:admin to manage restricted days. We are working to expand this to staff:admin users as well.
Navigate to Admin > System Settings.

Pick the organization you want to work in if necessary.

Click 'Restricted Days' in the left sidebar.

Click 'Add Restricted Days'.

Add the appropriate days noting that you can add a specific date (e.g. Dec. 25), a weekly day (e.g. every Friday), a monthly day (e.g. the first Wednesday of the month), or a yearly date (e.g. the last Monday of May).

Provide a reason for the restriction. Users will see the provided reason if they try to create an event on the restricted day.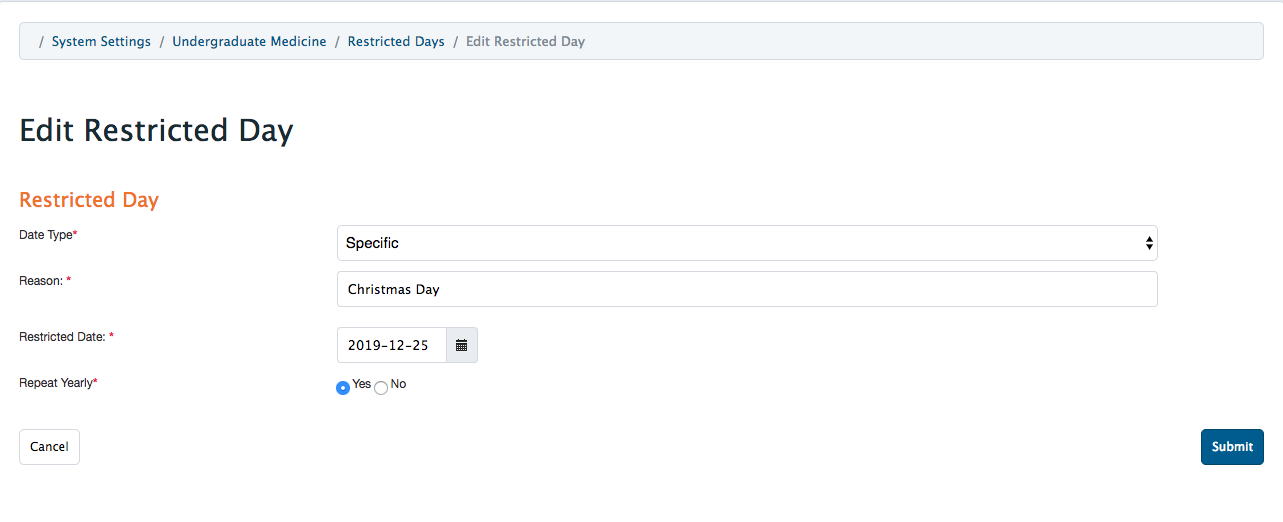 Creating a restricted day
The newly created restricted day should display on the list of restricted days.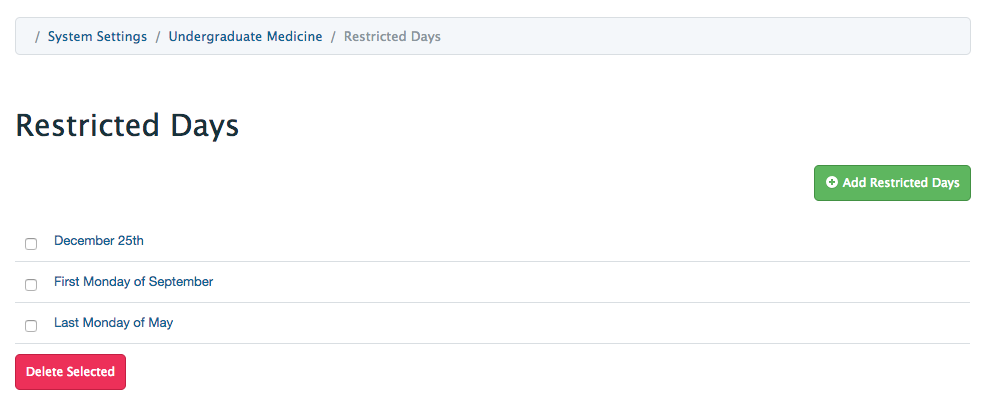 Sample Restricted Days added to an organization.
If you are creating an event schedule and one of the dates conflicts with a restricted day, you'll see a warning. Users can ignore the warning and still schedule an event on that day if they so desire.