Distribution Progress Reports
Updates to the way that Forwarded Tasks display in distribution progress reports.
After a distribution is created you can view a distribution progress report. Reports include an overview of the tasks generated and not started, the tasks in progress and completed tasks. Click on any of the status cards to display the individual tasks in each status category.
From the Distribution Report you can also complete a variety of actions including: deleting a task, recovering a deleted task, sending a reminder, adding a task, downloading completed tasks, and completing a task on someone's behalf. For some distribution types you can also generate a weighted csv report from the Distribution Report.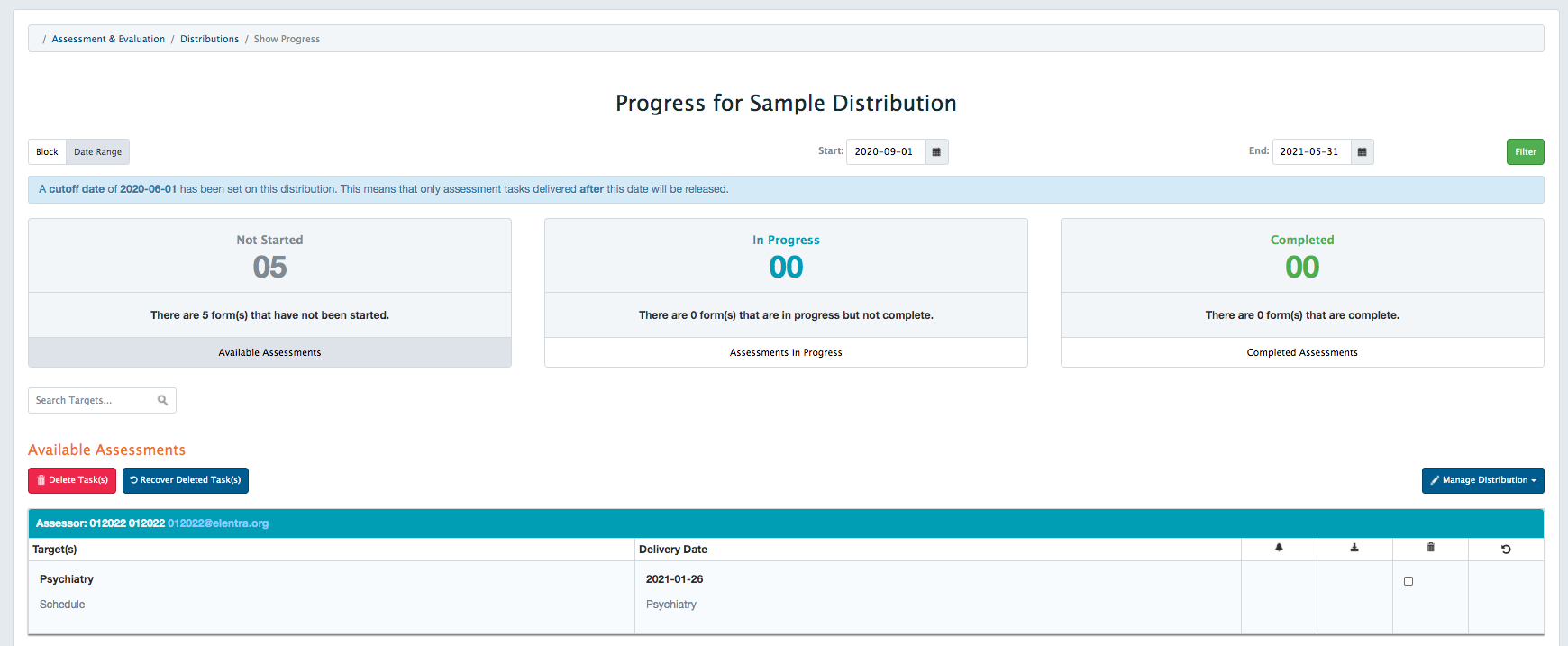 Sample Rotation Based Distribution Report
As of Elentra ME 1.20 we have updated how distribution progress reports show forwarded tasks. Previously, forwarded tasks were no longer visible on the relevant distribution progress page. Now, after a task has been forwarded, it will still display on the distribution progress report, listed under a new assessor/evaluator, and will display a 'forwarded' label.

Viewing a forwarded task on a distribution progress report
Please note that a forwarded task will only show on the distribution progress report when it has been forwarded one time. If it is forwarded a second time it will be gone from the distribution progress report view.