The student report card provides an overview of overall progress for an individual student. Please note that the information included in the report comes from gradebook assessments, not the Assessment and Evaluation module.
To use the Student Report Card:
1.

Admin>System Settings Reports.

2.

Scroll to the bottom of the list and click 'Student Report Card'.

4.

Select a learner from the list.

6.

View the results inline or opt to Print Report as needed. The print version provides a pdf file.
Course Credit Available: This is populated based on the information provided on a course set up page under Course Credit.
Course Credit Received: If an overall grade of a course is equal to or greater than 50%, full credit will be received. If an overall grade less than 50%, no credit would be received. Note: A developer can set the appropriate passing grade for your installation of Elentra in the settings table (setting shortname: gradebook_passing_grade).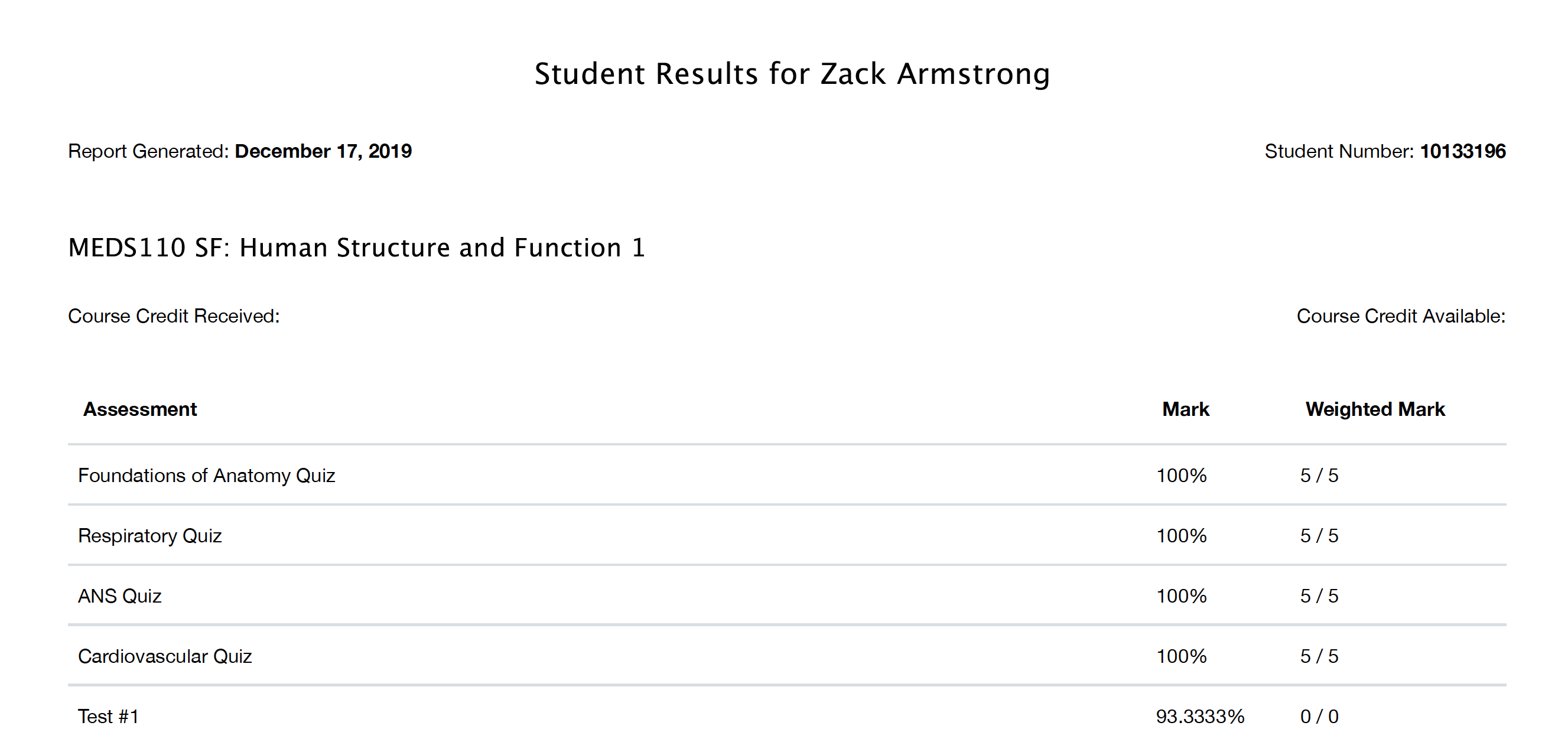 Sample Student Report Card (PDF version)