Leave tracking allows administrative staff to record absences for learners. Please note that this is a separate tool from the Absence Management module.
Navigate to Admin>Clinical Experiences.

You will land on the My Learners tab.

Each learner card displays the learner name, email, photo and institutional id.

Search for a learner as needed, and if you can't find someone, ensure that you are in the correct curriculum period using the dropdown menu on the right.

From the learner card, click 'Leave tracking'.

Click 'Record New Leave'.

Provide the required information noting the following:

Leave Type:

The list of leave types is configured in the database and there is no user interface to change the leave types.

The leave will appear on a list and will be sorted by type and total days in a second list.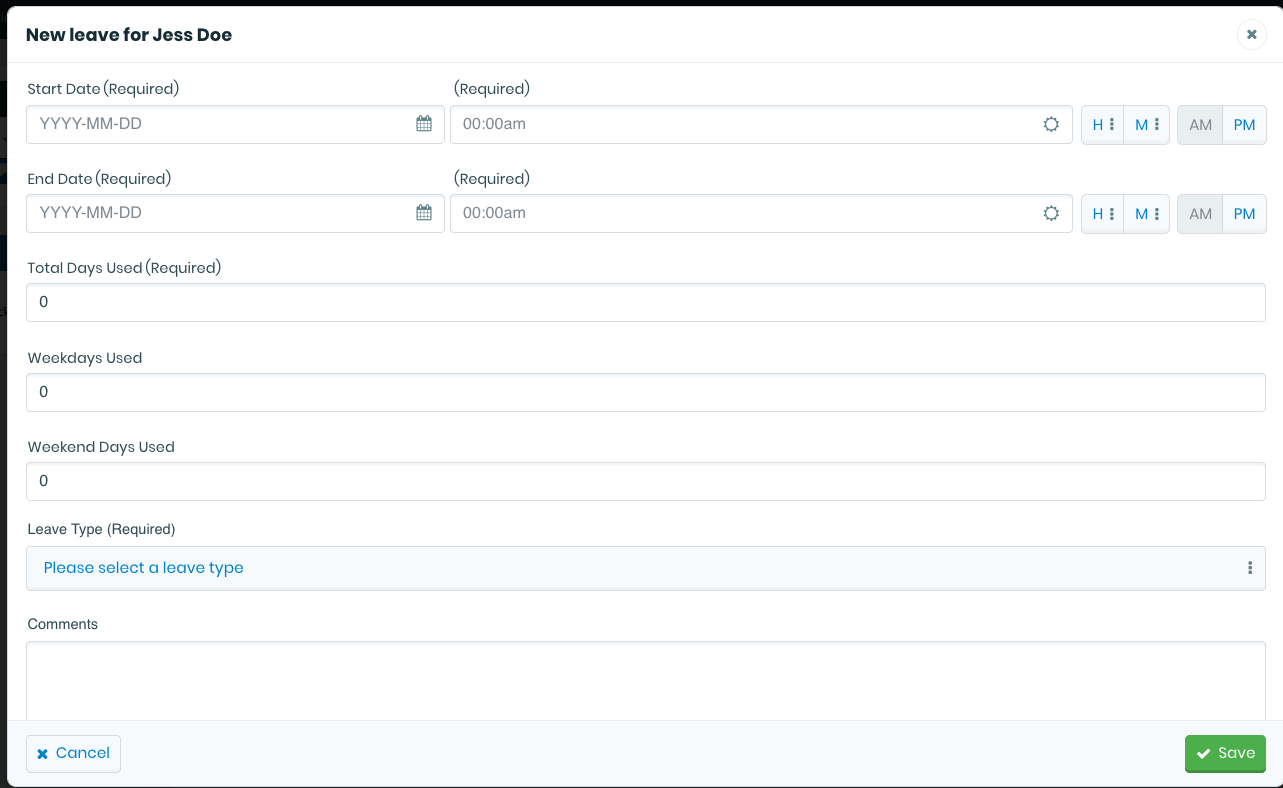 Inputting leave information as a staff user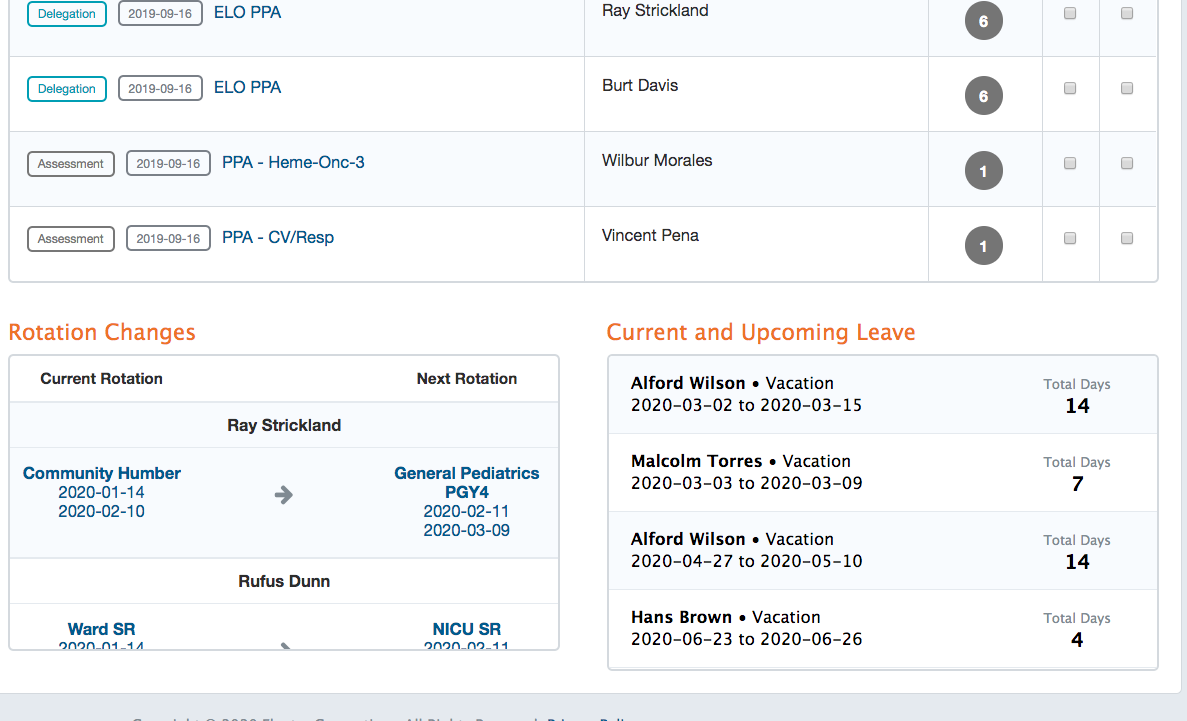 Viewing current and upcoming leave on Admin > Assessment & Evaluation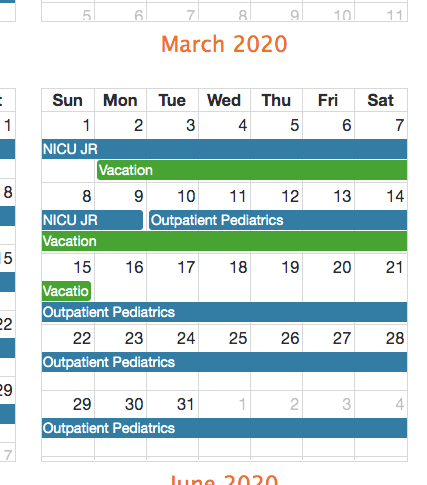 Viewing a leave (vacation) on a learner rotation schedule