Multiple Language Support
Institutions that offer programming in multiple languages have the ability to include translations in their curriculum tag sets.
Specific database settings need to be configured by a developer in order for an institution to take advantage of multiple language support in Manage Curriculum.
Once a developer has set up your installation of Elentra to support multiple languages you'll see languages in the Tag Options section when editing tag set details. The languages you see will depend on the settings configured by the developer (e.g. they could add French, Spanish, German, etc.).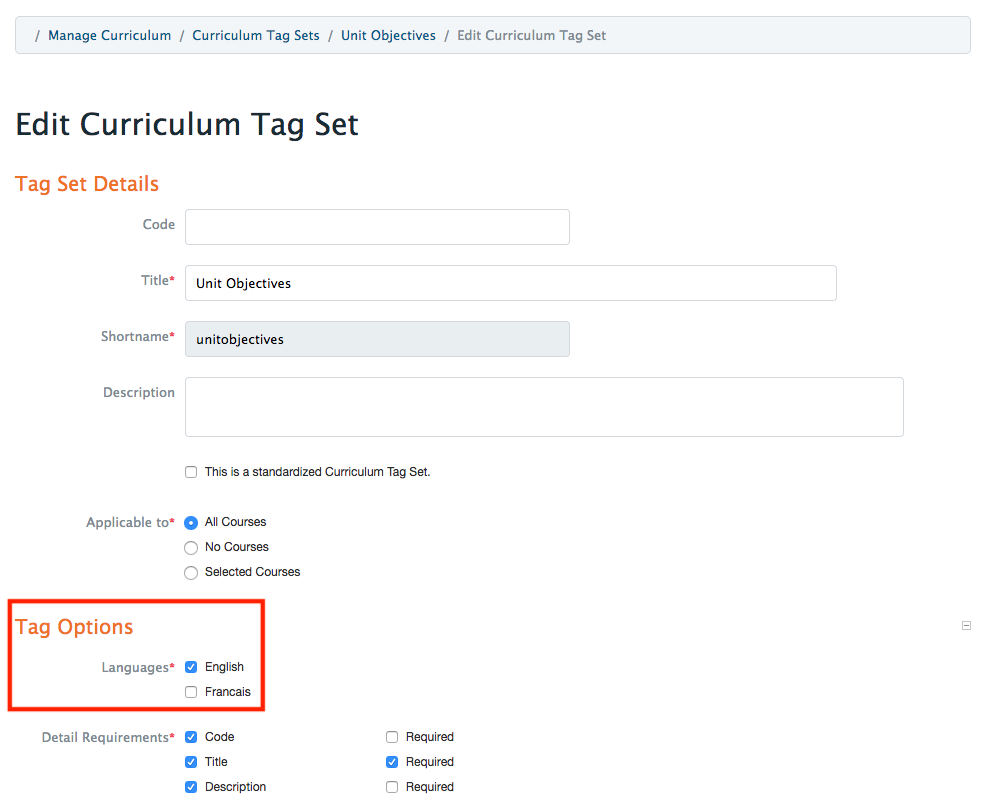 If a tag set has multiple languages enabled, you will have fields available when editing specific tags' details to input information in multiple languages. In the example below the English title and description are completed but the French title and description are empty.