Learner View of Learning Events
Learners will see their event schedule, including long events, on their dashboard calendar. There is an Elentra setting option to allow you to display assignment due dates on the calendar, see 'Assignment 1' as an example below (this setting needs to be enabled by a developer if you want learners to see assignment due dates on their dashboard calendar).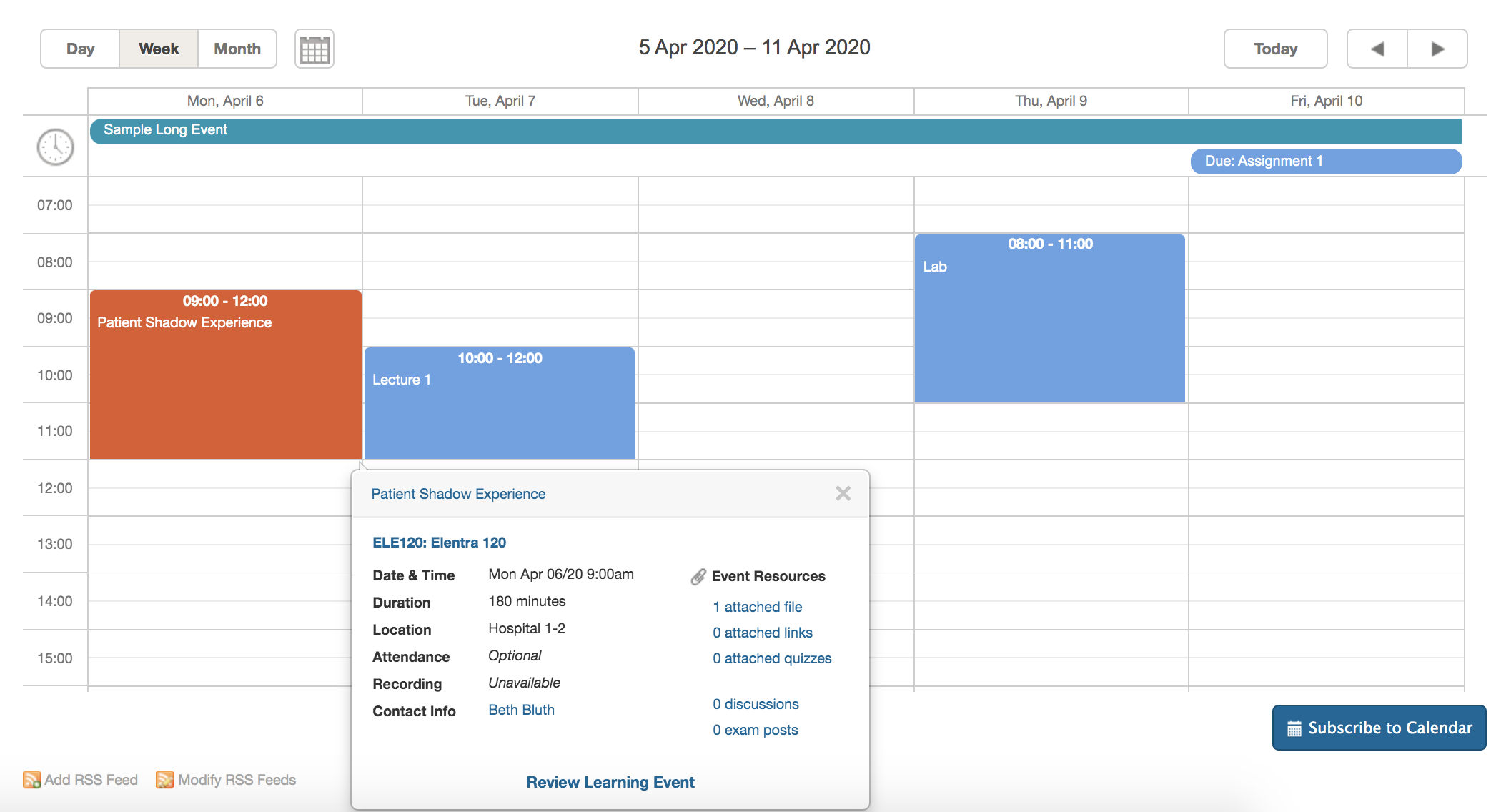 Learners can can click on an event to see its details. If they click 'Review Learning Event' they will go to the event page where they can view additional details. Their exact view will depend a bit on how the event is configured and what information is added to it.
The first example shared here is the default learning event page (without context-based linkages or units in use).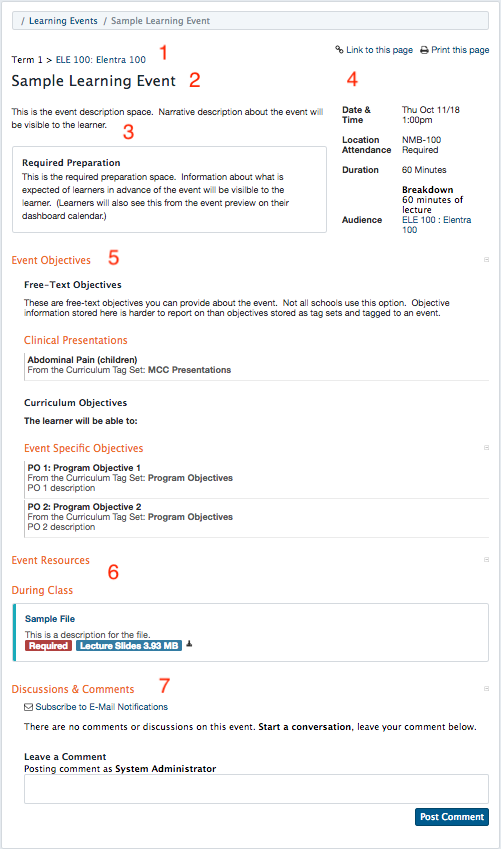 Sample Learning Event Page
1.

Curriculum layout and course name are given.

2.

Event title is displayed.

3.

Event description and required preparation (optional fields).

4.

Event information is displayed based on what is configured during event setup (e.g. not all events have locations, not all events will show the audience).

5.

Objectives assigned to the event are shown.

6.

Resources for the event are displayed (they can be sorted into Before Class, During Class, After Class, and No Timeframe).

Labels help learners identify the nature of the resource (e.g. lecture slides, required, 30 minutes).

Learners will see a green checkmark beside resources they have accessed (i.e., clicked on).

If a resource has been updated since a learner previously accessed it, there will be a red exclamation mark beside the resource.

7.

Discussions and Comments area for the event. Any user who wants to be notified of posts left here (including the faculty teaching the event)

must subscribe for e-mail notifications

.
A database setting options allows organizations to control whether or not learners see the estimated time to complete a resource.
A database setting option allows you to optionally hide the Discussions and Comments section of the page if you don't want learners and faculty to use it (setting = events_discussions_enabled). To change this setting please speak to a developer.
If lecture capture is in use
, videos will appear as resources once they become available. If not yet available, the date of availability will appear.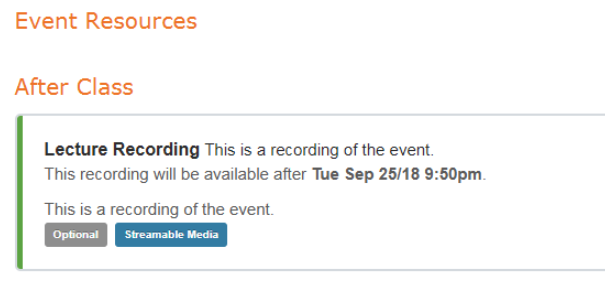 Lecture Capture resource posted to learning event page