Clinical Event Attendance Tracking
If you schedule learners into granular clinical events, you can allow them to confirm or adjust their attendance at those events. This provides data akin to duty hours tracking.
Having the learner manage their attendance through their granular clinical events schedule is a
setting option
in Elentra and is
disabled by default
. If you'd like to have learners use this feature please make sure that a developer has enabled 'clinical_event_approval_enabled' in the settings table.
A curriculum coordinator or program coordinator can monitor the attendance tracking of her affiliated learners.
Navigate to Admin > Clinical Experience.

Click on the Clinical Events tab (note that this tab will only display if you have clinical events scheduled).

A list of clinical events will display by learner.

Optionally filter by course, track, date, time, approval status (i.e., already reviewed), and learner status (i.e., accepted, adjusted, declined, not addressed).

Show or hide columns as desired.

Optionally bulk review all entries.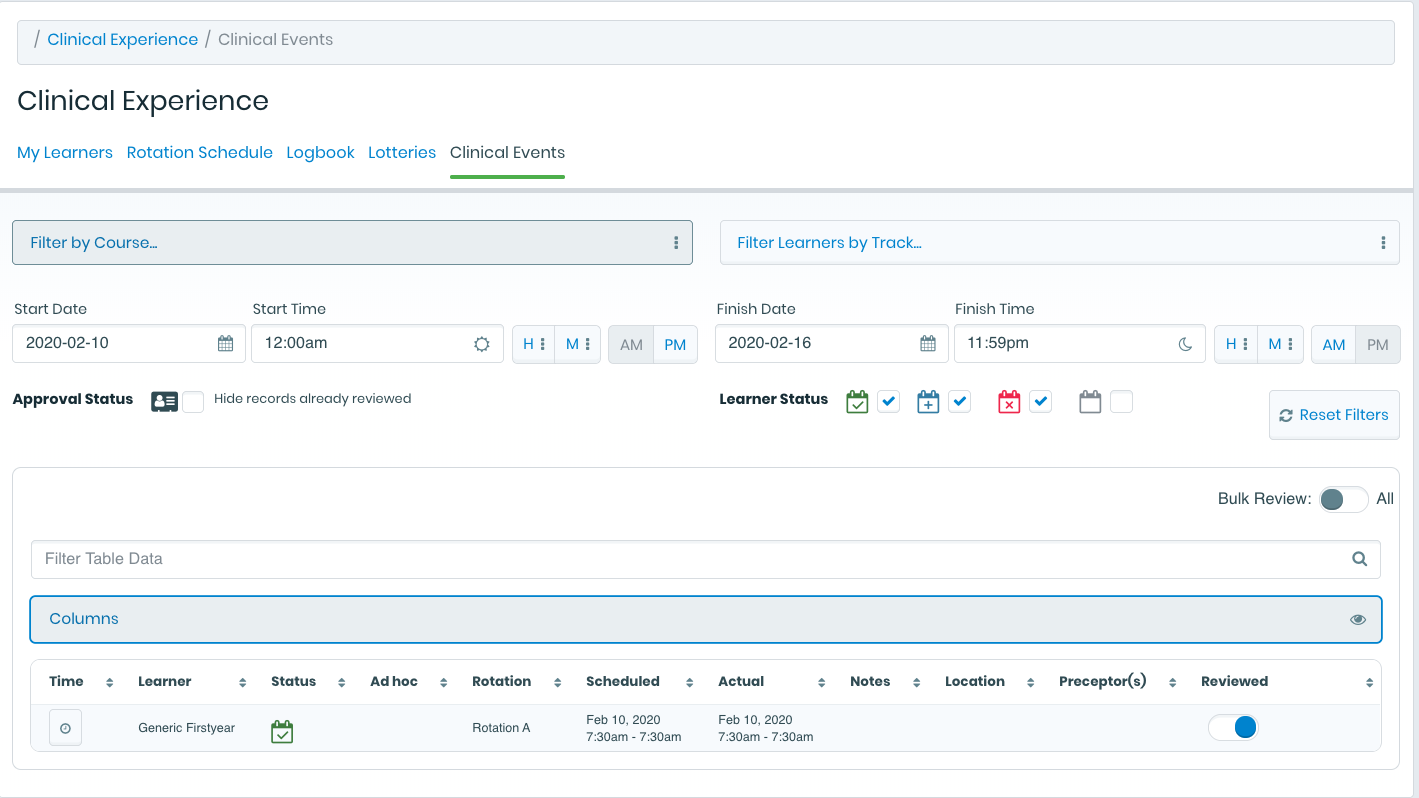 Sample Clinical Events attendance management screen